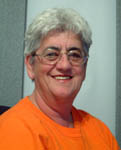 Welcome

Another year has rolled around and another great Charlo Fall Fair has come and gone. Here are a few photos of a few activities, of course I can't participate in all of them so this is only a very small part of what was happening.
Tents, crafts, food, music, dancers, prizes, rallyes, fun and games for all ages is some of what makes up the fair. Never a dull moment all weekend.
If you missed it this year, don't miss the 33rd one next year.
Site created by: Irene Doyle/RestigoucheNET September 2005