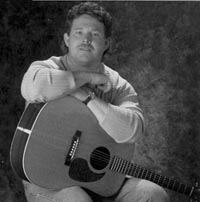 The Gaspesian British Heritage Village will proudly present an evening of Bluegrass Music Saturday March 6, at the Salles des Spectecles Dejardins in New Richmond, Quebec, featuring from Moncton, N.B., Jean Marc Doiron & The Sidekicks.
A super group of Maritime musicians, The Sidekicks are comprised of Jean Marc Doiron (Left): vocals, rhythm guitar, (Below) From left to right Norman Maillet on upright acoustic bass., Russell Sawler: banjo vocals, Daniel Maillet: lead guitar, vocals, Ronnie Savoie: mandolin, vocals.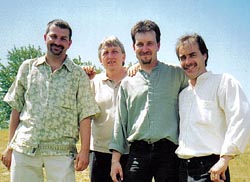 Jean Marc Dorion will be promoting his current solo album, ?Just Another Stranger,? which feature the members of SideKicks.
The concert is an introduction to those who are not familiar with the music genre, and a preview to the second annual Traditional Days Bluegrass Festival, Sept. 2-3-4-5 at the British Heritage Village.
Last year?s concert featuring The Canadian Grass Unit was a huge success, and this presentation is expected to be even better.
The curtain goes up at 8pm Quebec time, and the price of admission, is $22:00, with tickets available by calling the Salles des Spectecles Dejardins box office at 1-418-392-4238.