Jam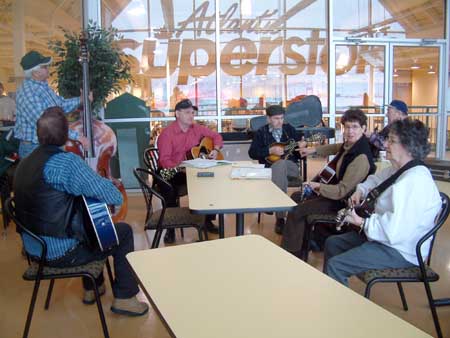 A Bluegrass workshop & Jam will take place every Sunday afternoon between 2 and 4:30pm in the community room upstairs at the Atholville Super Store, starting Sunday January the 8th.
There's no charge, and its for local acoustic musicians and singers to get together and share their talents.
So if you play an acoustic instrument, sing bluegrass or old country songs, here's a good way to get rid of the winter blas or cabin fever. See you at the Super Store for a super jam, and may your grass always be blue.