**NEW**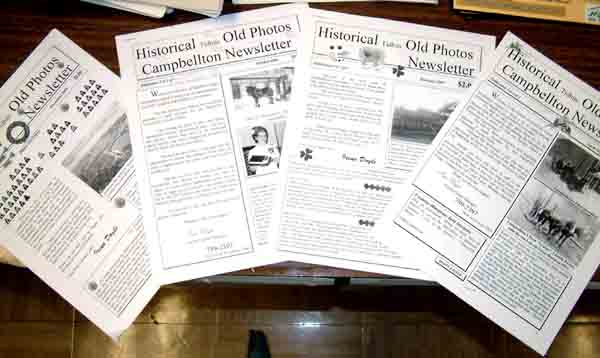 RESTIGOUCHE: A Historical Newsletter is now available in Campbellton.
Put out by Irene Doyle, the 5 or 6 page newsletter contains historical facts, stories, family history and photos. Created to bring a few laughs, smiles, tears of remembrance, and keep history alive in the community, the newsletter comes to the shelves of a few participating merchants each two month and is also available to anyone through Canada Post for $2.00 each plus postage. (Which make them a labour of love)
Thanks go out to the participating merchants for selling them for me: Ramsay Ultramar 2009, Uni-village, Pik Quik, Maisey's Corner Store.
There has already been 21 issues published with the next one coming out in May 2010 and hopefully many more to come.
Anyone interested in purchasing these newsletters can contact me (Irene) at snobunting@hotmail.com .
Updated March 1, 2010