Graphic 1935


Captain Hamilton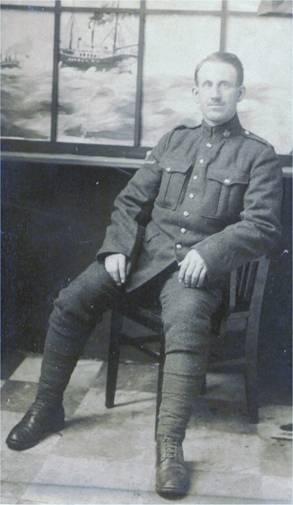 On Sunday ? the last post has sounded for another Restigouche man, Angus M. Hamilton of Dalhousie Junction, N.B. a general store keeper. Death was sudden as he appeared well on Thursday.
Captain Hamilton had a remarkable war record. On December 15, 1915 he enlisted in the 132nd North Shore Battalion and was a Corporal in A Company; sailed for England on October 27, 1916 and to France in November of the same year. He was later transferred to the 87th Battalion in the Grenadier Guards, and served in France with that unit until August 15, 1917 when he was hit in the right leg at "Hill 70", and at the same time was taken prisoner by the Huns; during his 5 months as a P.O.W. had his leg amputated at the thigh. On his return to Canada after the Armistice he married Miss Mary Shaw, who nursed him during his convalescence in Orpington Hospital, Kent, England.
He opened a General Store at Dalhousie Junction, was trustee of the school there for the past 10 years, also a trustee of Saint John's United Church, a member of the New Brunswick Branch of the Amputation Association and a former member of the local Legion.
Leaves his wife and 2 children, Marguerite and Colin; a sister Mrs. Mabel Wright of Campbellton; 6 brothers, Stuart and Herbert of Charlo,; David and William of Blacklands, NB, Robert of Campbellton and Harris of Dalhousie. His parents, the late Mr. and Mrs. James Hamilton, predeceased him several years ago.
A service was held at his late home, then the remains conveyed to Dalhousie by train, for the funeral service at Saint John's United Church, with Rev. Dr. Ian MacKinnon officiating, assisted by Rev. H.H. Hoyt, rector of St Mary's Anglican Church. Deceased was burried with full military honors, the last post sounded by Albert Roy. Pallbearers were 6 nephews, Wendell and Donald Wright of Campbellton, Harry, Arnold, Earle and Everett Hamilton all of Dalhousie?